Infrastructure
Forest meteorology research station "Hartheim"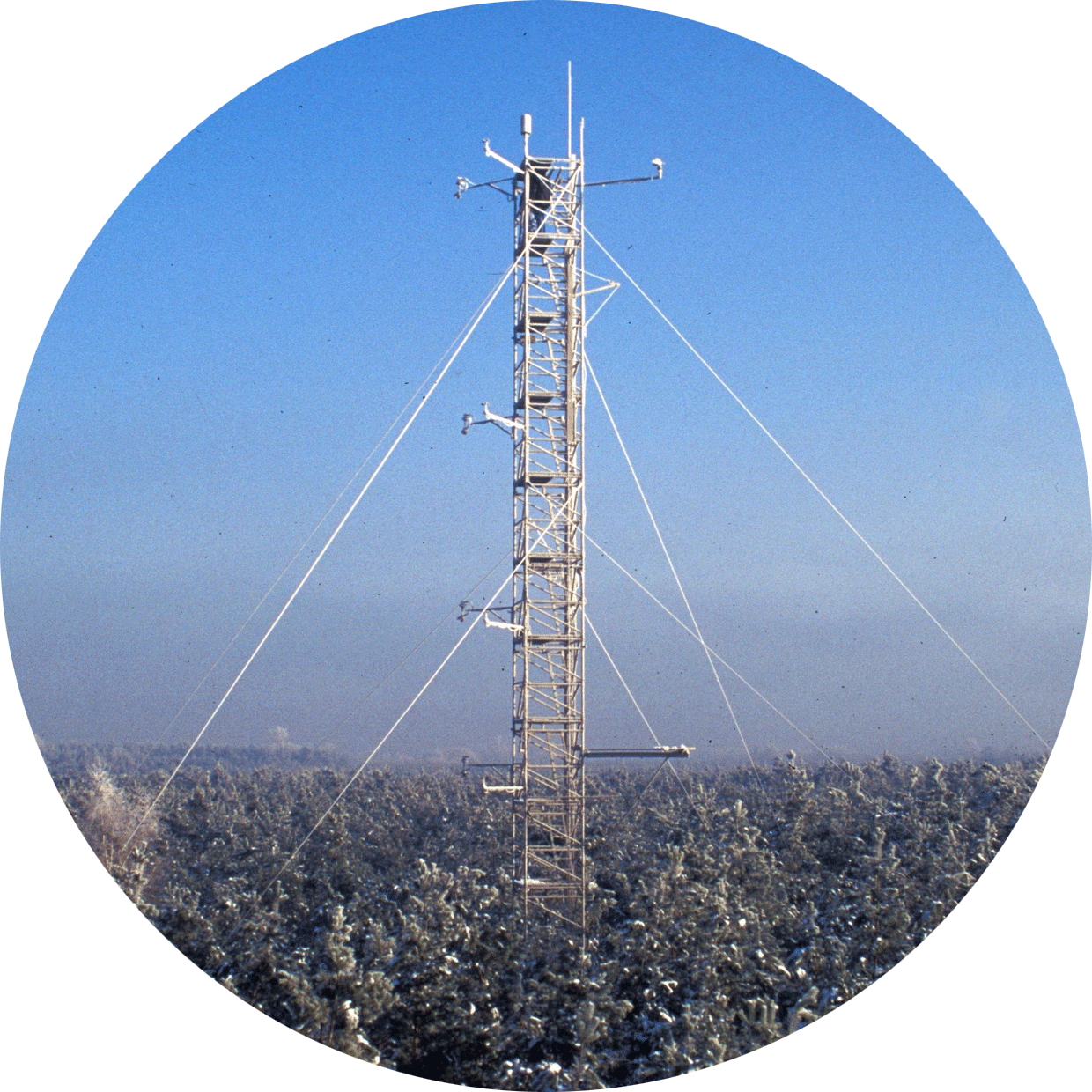 The Chair of Environmental Meteorology operates a forest meteorological research station in Hartheim - a research facility dedicated to long-term observational programs on forest-atmosphere interactions and the microclimate of forests. The station was established in 1969 in the Rhine valley near Hartheim. Two large masts (18 and 30 m) allow measurements of the exchange of radiation, energy, water and trace gas between the forest and the atmosphere with a special emphasis of drought-effects and gas exchange. The station has hosted several international research projects on the role of forests in the climate system (HartX, DTF, Interreg projects) and has so far provided data for more than 130 scientific publications. It is part of the international Fluxnet.
Urban Meteorology Station Freiburg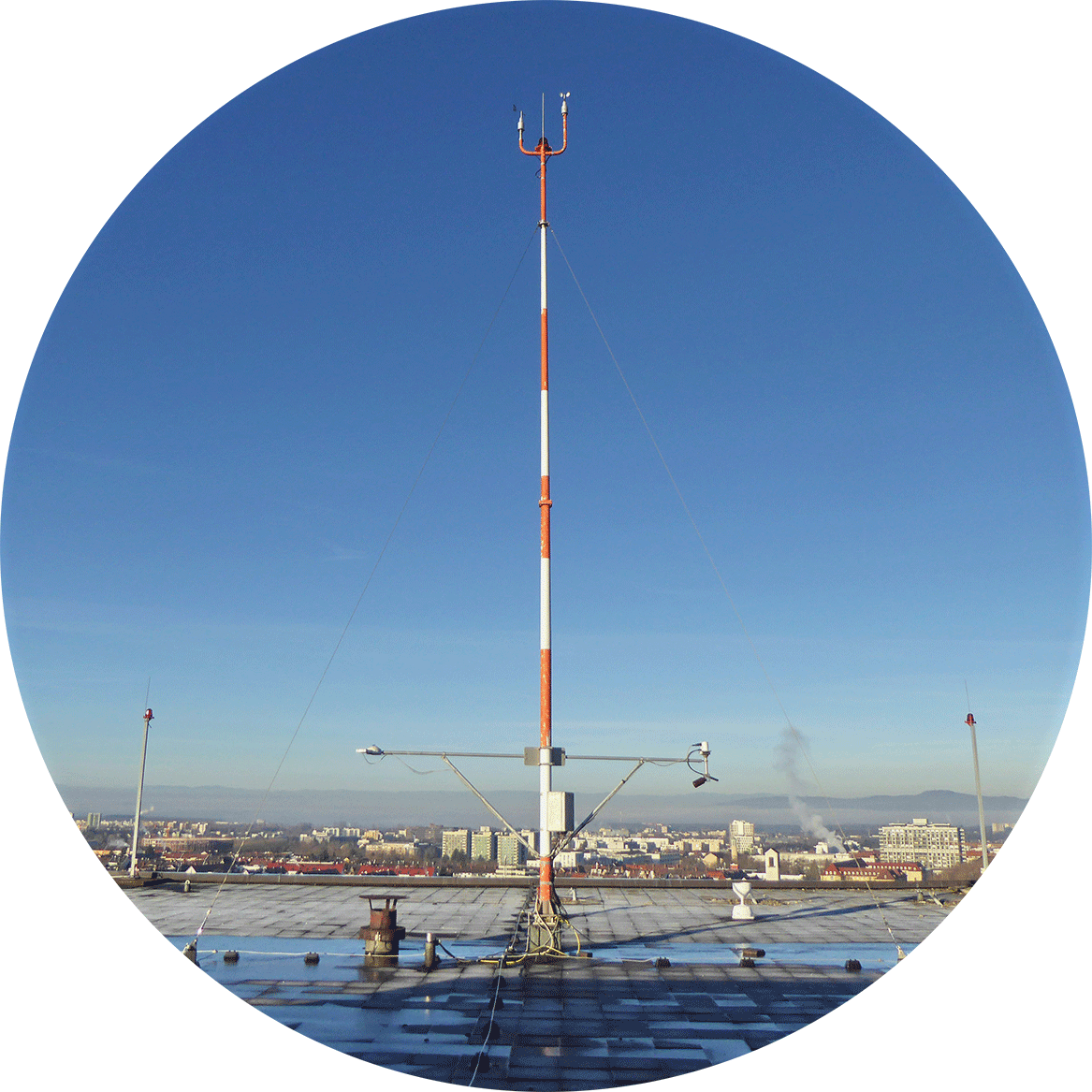 Our urban meteorological station is located on the rooftop of the university's chemistry  building. The station was established in 1999 and, in cooperation with the university computing center, provides real-time weather data on the Internet (http://weather.uni-freiburg.de/). Data are used in teaching, e.g. To solve exercises with the current weather events, as well as for research (human-biometeorological and urban climatological projects).
Phenological Garden Werthmannstrasse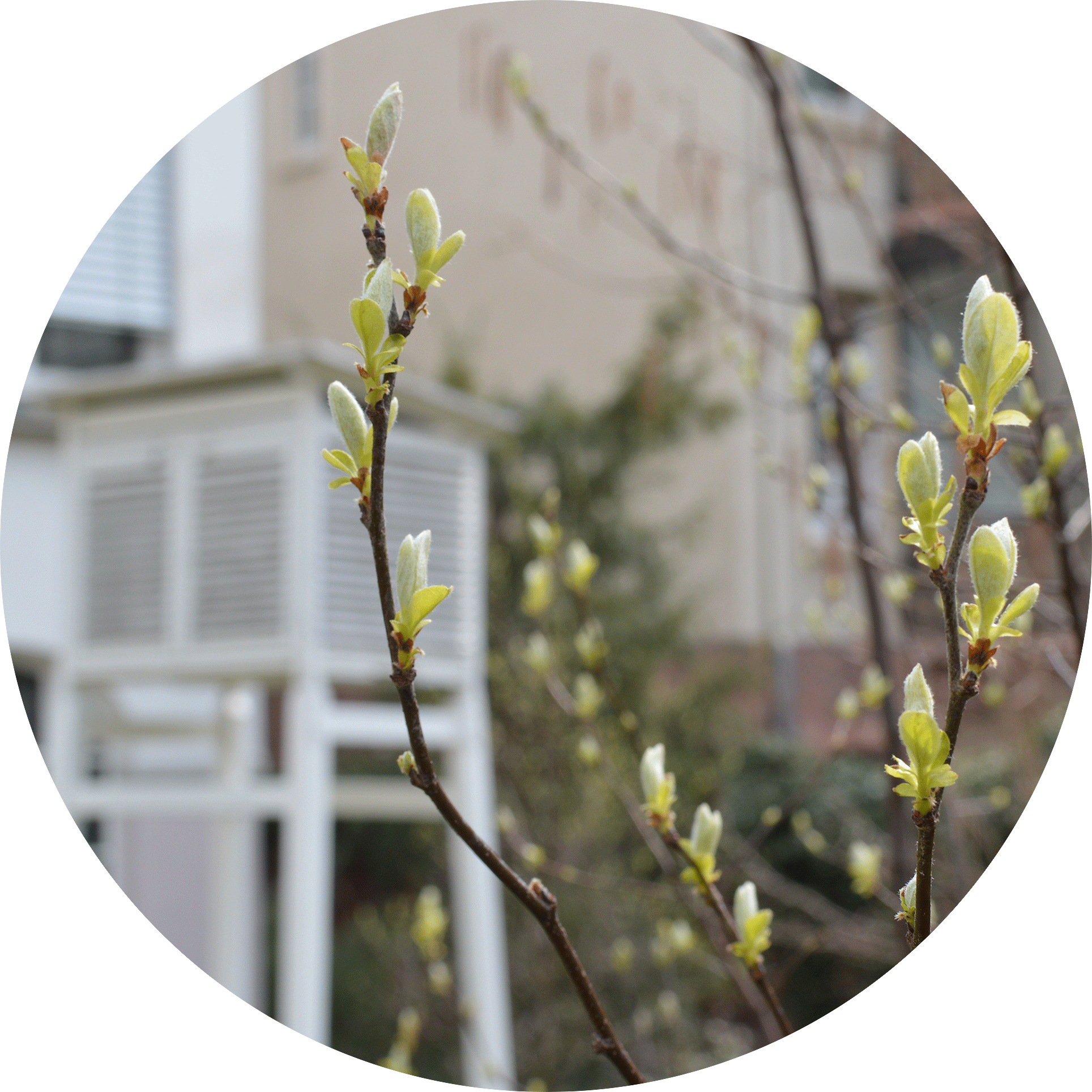 The Chair of Environmental Meteorology operates an automated weather station and a phenological garden in the backyard of the main building at Werthmannstrasse 10. Here we observe and record seasonally plant developmental stages and phenomena on a number of characteristic shrub and tree species.